Two New Products Hit Lone Star Family Market Shelves
Lone Star Family Market is offering two new WIC-approved products: mild jarred salsa and canned tomato sauce. 
These delicious and healthy additions are perfect for busy families on the go. The salsa is perfect for dipping or adding a little spice to your favorite dishes, while the tomato sauce is a kitchen staple.
WIC APPROVED FOODS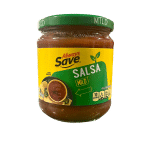 Add salsa to your favorite WIC approved foods: everything from your scrambled eggs, to guacamole or as a healthy dip for your fresh veggies. Plus, they are perfect with beans or rice!
Canned tomato sauce is healthy, low in calories, and can be used in a variety of different dishes made with WIC food from pasta, and rice to tacos.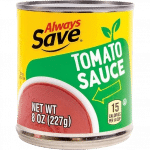 Both items are made by Always Save®. Also, both items are redeemable as a WIC food as a vegetable. Learn more about WIC's expanded fruit and vegetable benefits here.
"We are committed to providing WIC participants with healthy, affordable food choices," said Alex, Lone Star Family Market store manager. "These new products are perfect for busy families who want convenience and delicious flavor. Stop by your local store today to redeem them with your WIC benefits."
So if you're looking to spice up your WIC food options, be sure to check out jarred salsa and canned tomato sauce. They'll make your mealtime that much easier and more delicious. 
Lone Star Family Market is a chain of stores that cater to WIC clients. The stores help WIC clients redeem all their WIC benefits in one easy stop. Bilingual clerks assist shoppers throughout their visit, and you can even check your WIC balance before shopping. Visit today to find out how easy WIC grocery shopping can be.